What is a serviced apartment? How it is different from other apartments?
What is a serviced apartment? How it is different from other apartments?
A quote suits a serviced apartment:-
Don't stay! just live.....
In the varieties of apartments today we will discuss serviced apartments and how they are different from other apartments. So, the serviced apartment comes with a fully furnished category. Basically serviced apartments are built for commercial works, mostly for hotel propose. Don't think that they are hotels, they are like hotels. You will find these apartments mostly in tourist areas. The reason to choose serviced apartments is they are cheaper than hotels. Serviced apartments are named 'far away home'. You give get a fully equipped kitchen with all the essential things. Mostly these apartments are available for short terms like for 5 months. In serviced apartments, you will get facilities like your home. Serviced apartments are built for commercial purposes.
Which one is the best hotel or serviced apartment?
This question is very common in the mind of travellers. They are confused about these two options. So, here is the solution to that. Suppose that you are booking a hotel for 6 days and you had booked a big room hotel so it will cost around 2000 per day so for 6 days the total amount will be 12000, and you are taking same room size in serviced apartment you will cost 4500 only. Not only this in the hotel you are only paying for the room, but in a serviced apartment, you will also get your own kitchen. There are many more things which are better in serviced apartments as compared to hotels. In the hotel, you will not feel like yours but if you are in a serviced apartment then you will feel that you are in your own home. If we see serviced apartment from security aspects then you will get 24*7 security and CCTV. As compared to hotel serviced apartment is much cheaper than hotel rooms. Guys are confused that what to cook in serviced apartments so before booking serviced apartments just ask the owner what you can cook.
Benefits of serviced apartment
1. More like a home you have access to all the facilities of the room
2. Cheaper than other accommodations
3. Make your own food according to your food
4. You will have more space than in hotel rooms
5. Free to come and go any time
6. No hidden prices for anything
7. 30% larger than hotel property
8. Full 24*7 security
9. No interruptions
10. More flexibility
11. Effective and efficient
Cons of serviced apartments
1. cancellation terms can be so strict
2. Facilities may vary as they have discussed with you on the phone
3. You have to book too early
4. Sometime you will get a bad housekeeper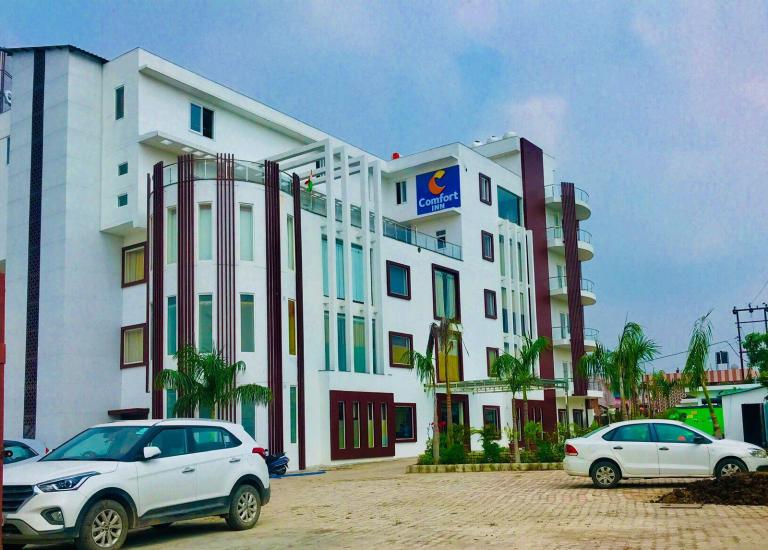 How serviced apartment is different from normal apartments?
Serviced apartments are built on commercial land, they are built for the purpose of commercial use basically. But apartments can be built on residential land. As they are non-serviced so you will not get housekeeping and another type of extra services. Other apartments have different categories but Serviced apartments are not categorised they all are common. Serviced apartments are professionally managed as compared to other apartments. Non-serviced apartments might not be available for a long period of time but serviced apartments are always available for you whether you are booking them for a short period of time or a long period of time. In serviced apartments, you will get more facilities like a washing machine and other utilities but in other properties, you will not get these types of facilities. In serviced apartments, you will get family-friendly properties but in other apartments it is rare. Serviced apartments will be in the prime location of the city. A serviced apartment is a hotel which gives a feeling of home. You can easily extend your dates but in other apartments, you have to inform the owner 1 or 2 months ago and it is not confirmed that you will get the room. But if we talk about the privacy in other apartments you are safer than compared to serviced apartments.
Conclusion
After reading this, conclusion come to the end that you are now aware of a serviced apartment. And you will easily differentiate between a serviced apartment and a normal apartment we hope this blog was useful for you. For any query and suggestion just ping us on our portal on below form.